So a few weeks ago I wrote a post on 10 Halloween costumes we're tired of seeing. With the much-anticipated holiday still a few weeks away, I thought it would be appropriate to write a follow up post. This time, however, here are creative Halloween costumes that we think are AWESOME. While some are really elaborate and well planned out with clear effort involved, others were obviously done last minute. This goes to show you don't need to spend a lot of money to have a memorable costume. If you still don't have costume ideas yet for Halloweekend, hopefully these stellar get-ups will give you some inspiration to do something super creative as well.
1. The One Night Stand
2. The Twins Emoji
3. Skeleton Facepaint
4. Franzia Friendz
4. BREAKING BAD – Walter and Jesse
5. Florence and the Machine
6. 50 Shades of Grey
7. Selfie
8. Poor College Student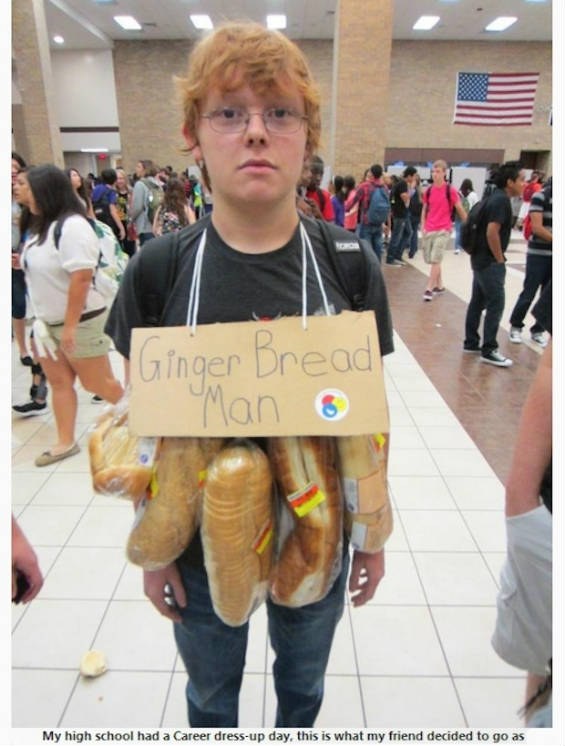 9. Orange is the New Black – Alex Vause and Pornstache
10. High School Picture Day
12. Juan Direction
12. Forrest Gump and Lieutenant  Dan
13. This guy.
What are you going to be for Halloween?